With spring comes rhubarb
A prairie winter gives way to an invigorating (and sometimes it seems sudden) spring, turning our yards, gardens, fields and wild spaces into wonderfully growing spaces.  I love that the appearance of different flowers and garden produce mark the days, not in a calendar way, but in a special measuring of natures time within each year.  It is dandelion, marsh marigold, asparagus and rhubarb time right now.   It is rhubarb cake, rhubarb crisp, rhubarb pie, rhubarb relish and rhubarb jam time.
Making this very simple rhubarb jam brings me such fond memories of Alvera Wendell (Tim's mother).  As honey was always readily available in her house, Alvera cooked and baked with honey but in her eyes honey was also an all-purpose topping for other foods.  Honey went in all kinds of beverages and topped a variety of foods from canned tomatoes to sauerkraut to ice-cream.  We all miss you Gramma Wendell!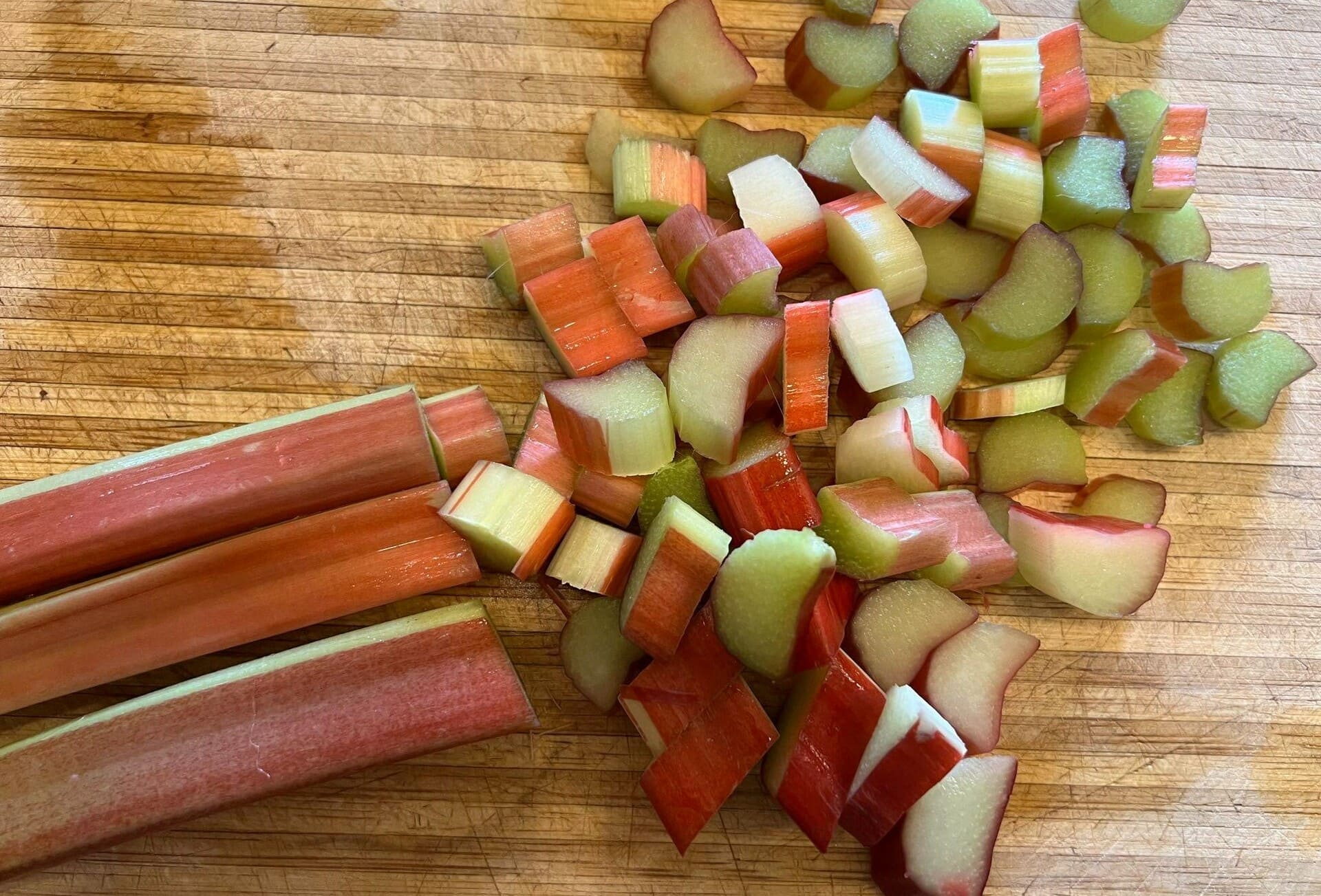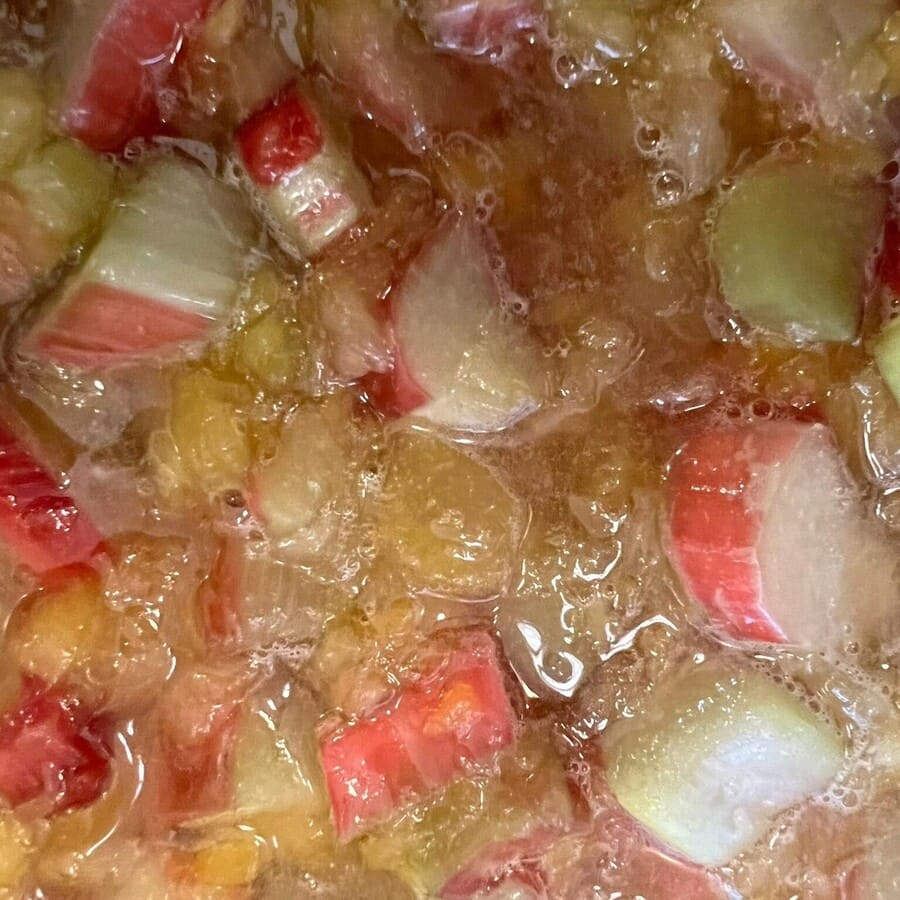 Ingredients
5 cups rhubarb
1 – 398 ml can crushed pineapple and juice
3 cups raw honey
1 – 170g pkg  Strawberry Jello
Preparation
Combine rhubarb, honey and pineapple.
Boil gently for 20 minutes.
Stir in Jello.
Stir until dissolved.
Pour in hot, sterilized jars and seal.
The set will be firmer when chilled.
Refrigerate after opening.