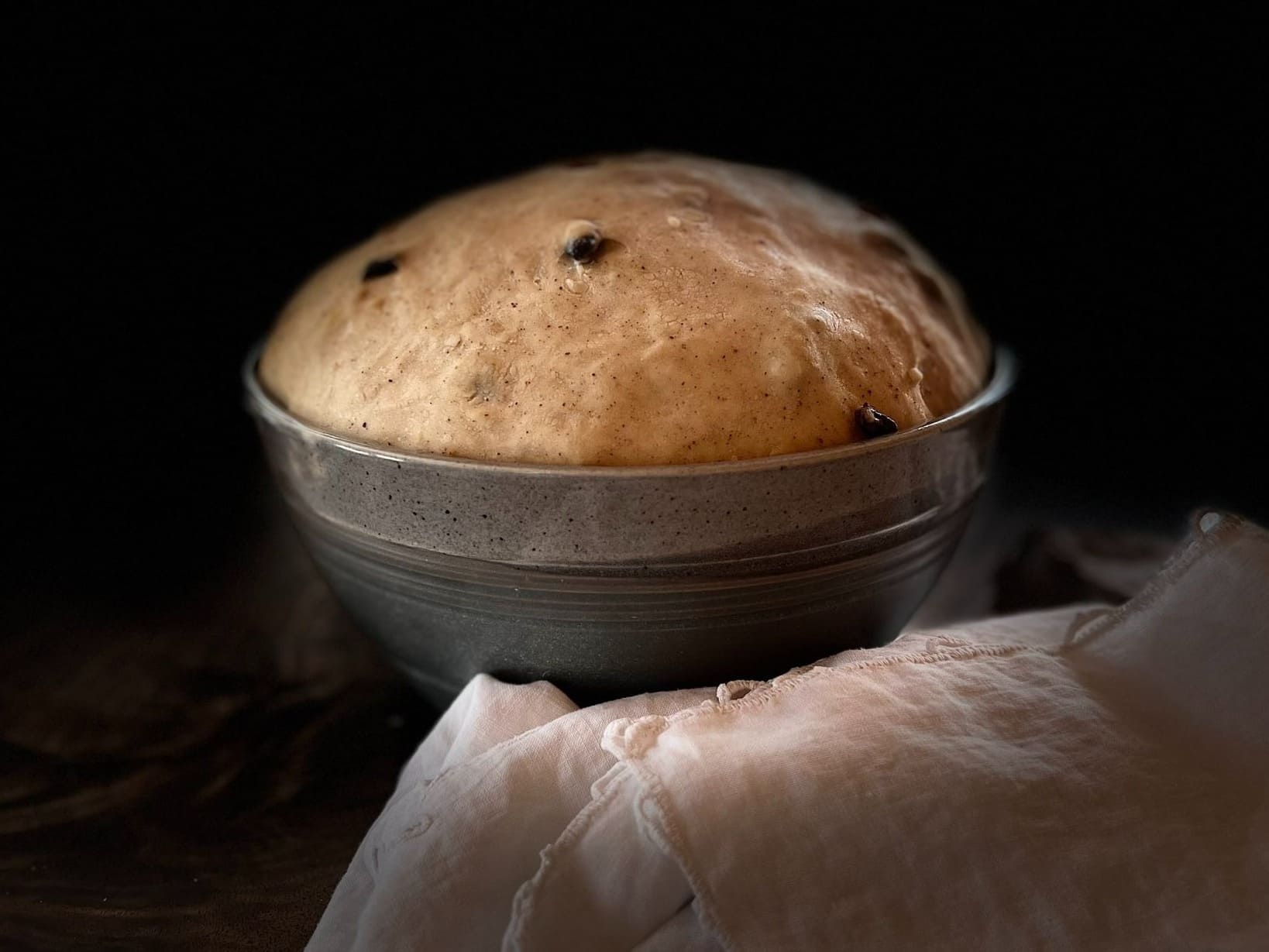 Hot crossed buns are a traditional Easter favourite at our house. I got the recipe from my mom's recipe box.  My mom probably got it from her mom. Although we don't know where this particular recipe originated, hot cross buns are a food that connects our family through the generations.
Hot Cross Buns:
¼ cup raw honey
1 1/3 cup milk (scald)
1 ½ teaspoons salt
1/3 cup unsalted butter
Scald the milk and stir the honey, salt and butter into the hot milk.
Proof the yeast:
While the milk is cooling, proof the yeast:
½ cup warm water
2 teaspoons raw honey
2 TBSP yeast
Allow yeast to rise and combine:
When the milk mixture has cooled to warm and the yeast has risen, pour both mixtures into a large bowl and add: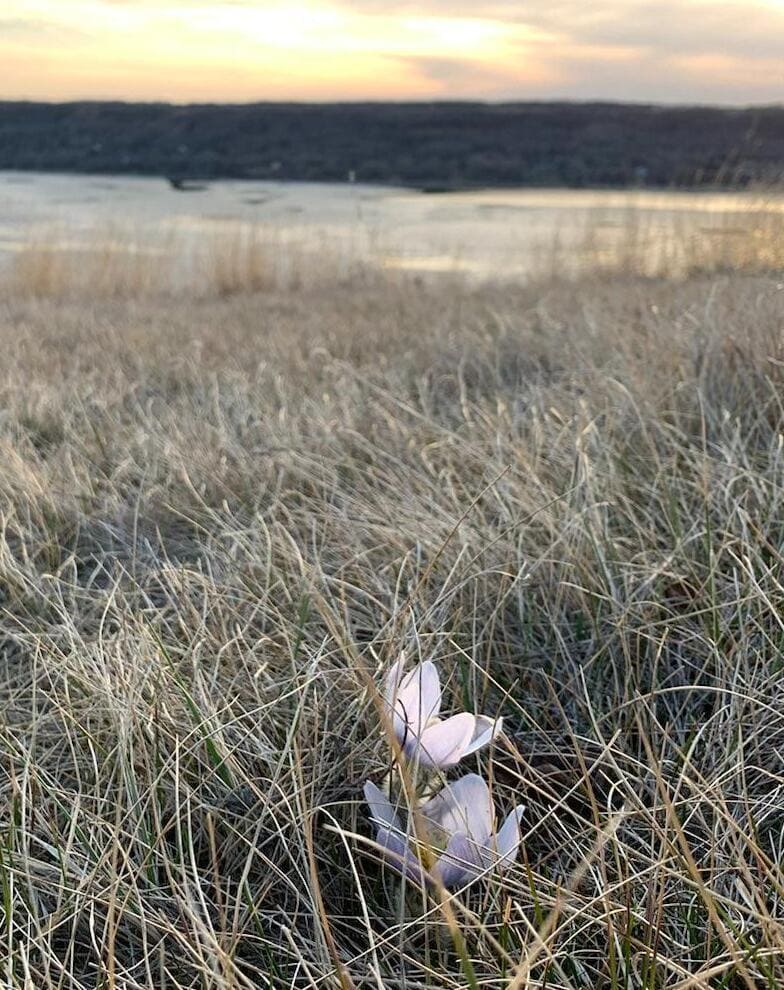 2 beaten eggs
1 tsp. grated lemon rind
Add spices:
5 ½ cups flour
3 tsp. cinnamon
1 tsp. nutmeg
¼ tsp. mace
¼ tsp. cloves
Mix spices with flour and add enough flour to the liquid mixture to form a soft dough
Add fruit:
Add the fruit peel and raisins to the dough
½ cup mixed peel
1 cup raisins
Make the buns:
Turn dough onto a floured surface and knead for 10 minutes.
Cover and let rise in a warm place until double in bulk.
Punch dough down, shape into rolls and cut small crosses into the top of each roll.
Cover and let rise for 1 hour.
Preheat oven to 350F.
Bake until golden brown (18-20 minutes).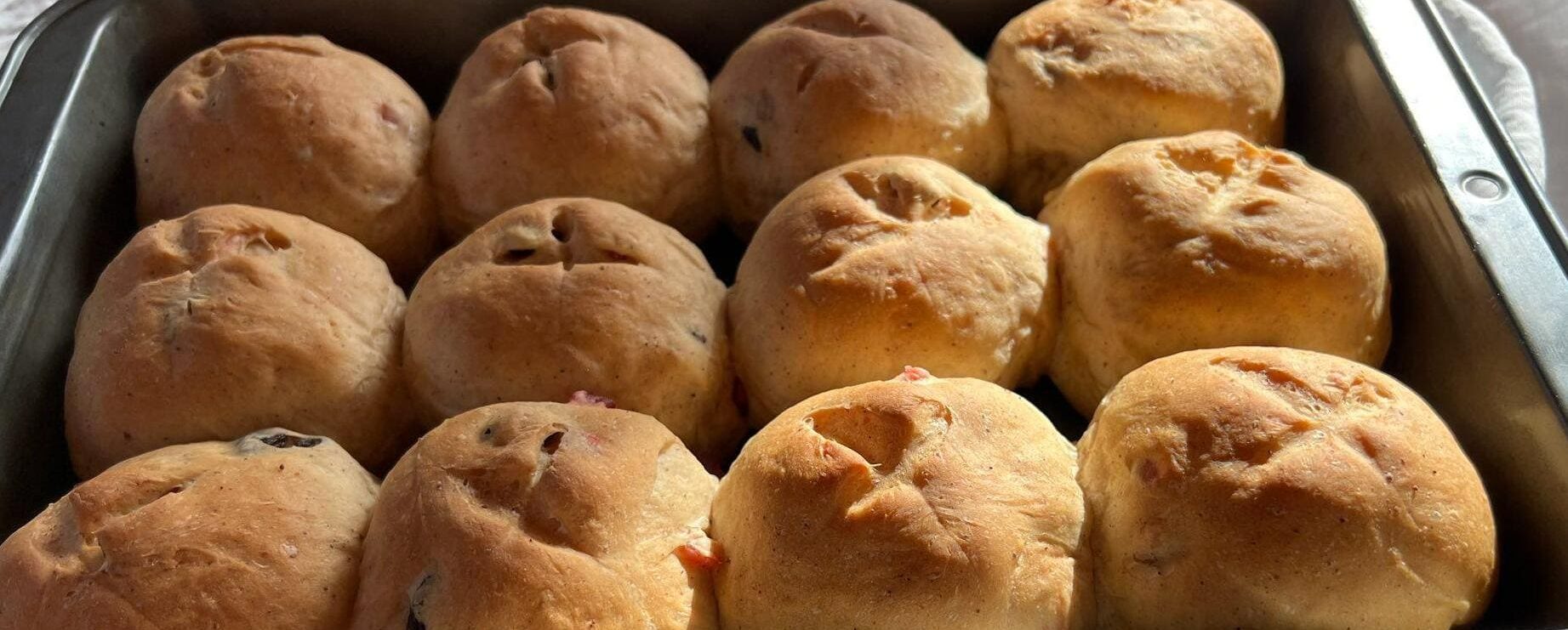 Add the crosses:
When hot cross buns are cool, or just before serving, fill crosses with a thin butter frosting.
¼ cup butter (room temperature so that it is soft)
1 cup icing sugar
½ tsp vanilla
1 TBSP milk or cream
Cream butter and icing sugar together.  Add vanilla and milk (or cream).  Continue to add small amounts of milk or cream until desired consistency.