The balance of the salty cured ham with the tart and sweet honey in these hors d'oeuvres will have your friends and family coming back for more!  Play around with other seasonal fruits including pear, peaches, figs or even honeydew.
Ingredients for 20 pieces:
3-4 Fresh or 250 g canned Apricots
200 g Goat Cheese
60 g Sliced Prosciutto Italian cured Ham (crispy bacon will work just fine)
Sliced Baguette, lightly baked in the oven (or quality cracker/crispbread)
Cracked Black Pepper
A generous drizzle of Wendell Estate Honey
Olive Oil drizzle
Place ingredients in the following order: Cheese, Fruit, Ham, Olive Oil, Honey, Pepper.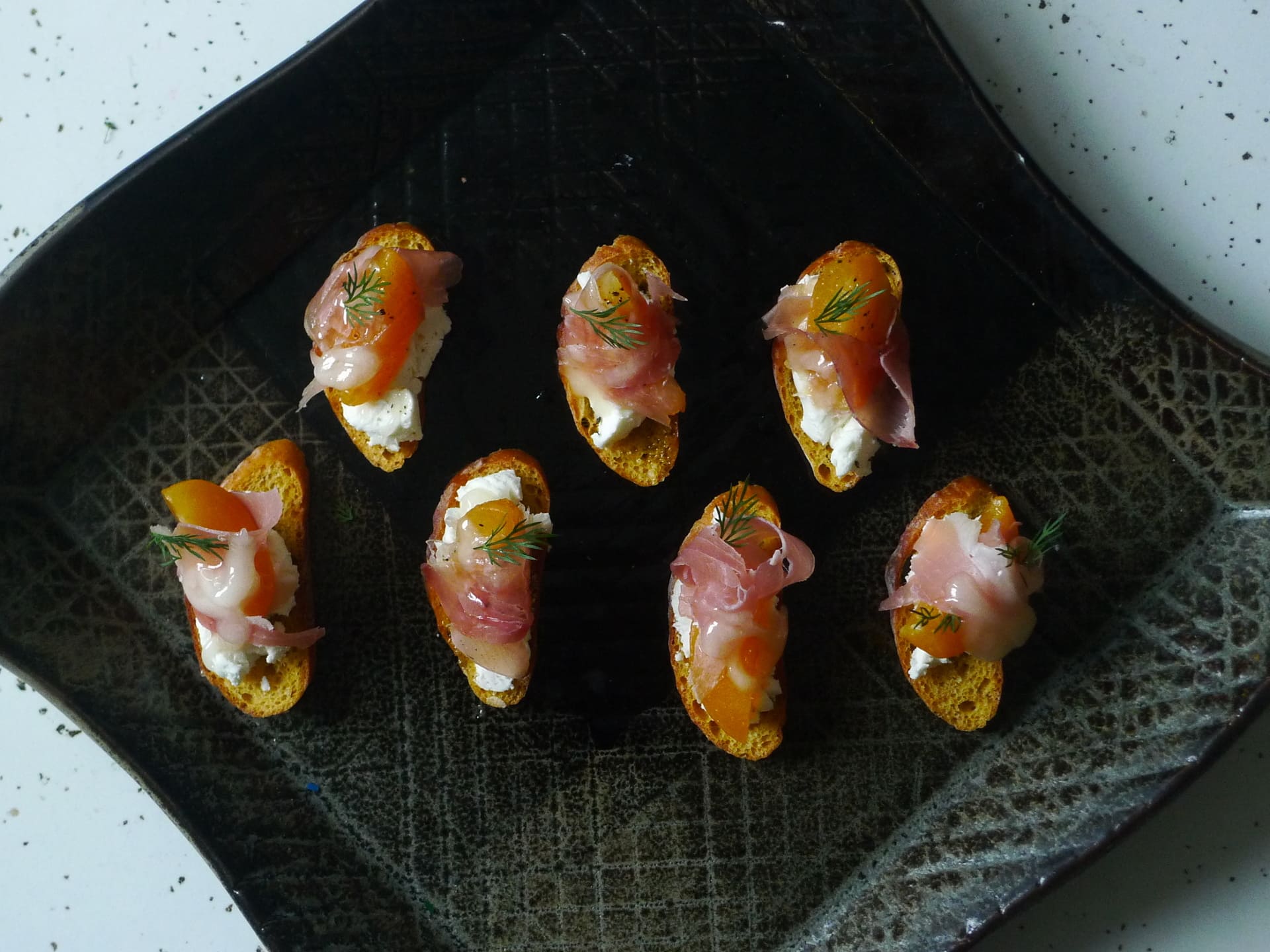 You can check out chef Brian Skinner's website here or visit his new plant-based food restaurant and bar, Frankie We Salute you!